The Hiding Place* – October 19, 2023
The Genesis Story – December 14, 2023
Fiddler on the Roof – January 25, 2024
Anne of Green Gables – March 14, 2024
Phantom of the Opera – May 2, 2024
Little House on the Prairie – June 20, 2024
Auditioning at LifeHouse Theater
Auditions will be held by appointment only. All are welcome and roles are open for men and women. Men are especially encouraged to audition. Generally, those auditioning should be at least 10 years of age.  Please note that some shows may have need of actors younger than 10 or may be casting adults only.  Be sure to refer to the character list of each production for more precise age requirements.
Auditioners can sign up for an audition appointment online by Clicking Here.  Auditioners can also upload a theatrical resume and recent photo or headshot at the link if they have one.
Prior experience is not necessary to audition, so those without a theatrical resume may indicate any performing experience such as church choirs, public speaking, etc.
Auditioners should also bring their own sheet music in the preferred key, and be prepared to sing a short selection of about 16 measures. A pianist will be provided but will not be able to transpose any sheet music. Auditions with CDs will not be accepted. Those without sheet music will be asked to sing "Happy Birthday" with the accompanist.
*For dramas, please prepare a dramatic monologue around one minute in length.
Auditioning for "The Hiding Place"
The horror of the holocaust provides the unlikely backdrop for a powerful true story of faith, hope, rescue and redemption.  Witness the amazing experiences of Corrie ten Boom as recounted in this remarkable dramatic biography.
"The Hiding Place" opens Saturday, January 6, 2024 at 7:00 PM and will continue on weekends through February 4, 2024.
Performances are Fridays at 7:00 PM, Saturdays at 2:00 PM (except Opening Night) and 7:00 PM and Sundays at 2:00 PM. In addition to the weekend performances, there will be a special weekday performances at 7:00 PM on February 1, 2024.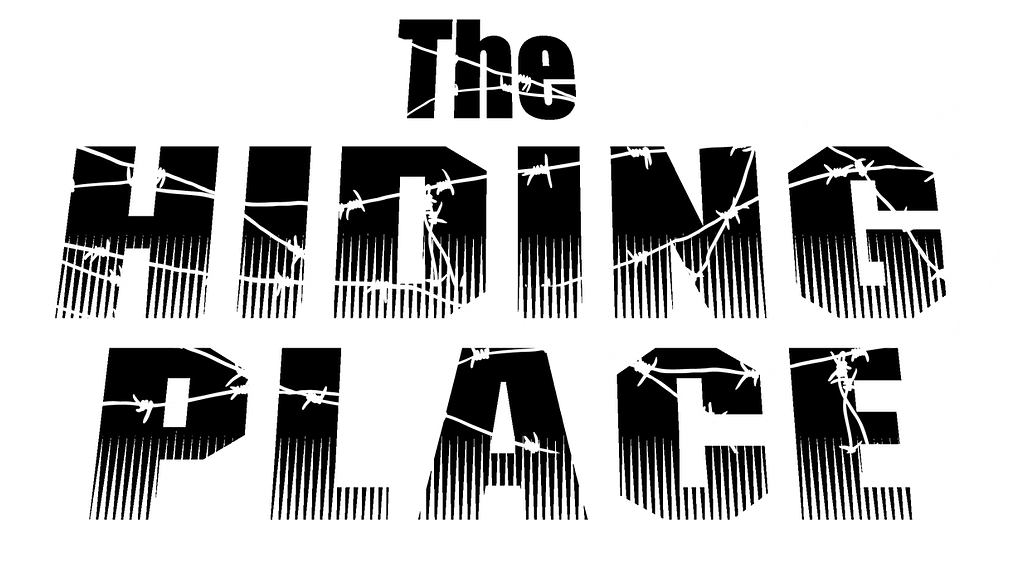 Character List 
Leads
Corrie ten Boom – (Female mid 40's)  Feisty unkempt self proclaimed "tramp for the Lord".  Corrie is a passionate woman with a deep sense of justice.
Betsie ten Boom – (Female 50's) Compassionate and sweet older sister of Corrie ten Boom.  Betsie has a soft heart for the hurting and the needy.
Principals
Casper ten Boom – (Male 80's)  The patriarch and spiritual anchor of the ten Boom family, "Opa" is a well loved and respected watch maker and repairman.
Rev. Willem ten Boom – (Male 60's)     Corrie and Betsie's brother, becomes a member of the underground harboring hidden Jews.
Peter ten Boom – (Male mid to late 20's)  Charismatic younger son of Willem ten Boom.  Singing role.
Lieutenant Rahms – (Male 40's-50's) Conflicted German interrogator at the Dutch Prison.
The Snake – (Female 40's)  Harsh and angry Nazi drill sergeant of the women's concentration camp.
Donna Toeset – (Female 30's, attractive) Corrie's assistant
Mr. Weil – Wealthy Jewish furrier, accosted by the Nazis
Mrs. Weil – Neighbor to the ten Boom family
Pastor Tjaard Van Soelen – Pastor new to the town.
Norbert S. Van Tinden – Member of the Dutch Nazi party
Additional
Fred Koornstra – Neighbor, member of the underground
Klaus Mueller – Cruel German Guard
Meyer Mossel – Jewish Refugee
Haarlem Chief of Police
Mildred Hafner – Dutch prisoner
Ellie Floor – Dutch Prisoner
Mrs. Weilmaker – A Ravensbruck Prisoner
Mrs. Bierns de Haan – Wealthy Dutch Widow
Kurt Dietrich – Director of a German Relief  Organization
Hans Gierz – Assistant Director of a German Relief Organization
Young Doctor
Nazi Soldiers
Annaliese – Jewish girl with Baby (No lines)
Herr Gutlieber – A burned Jew (No Lines)
Concentration Camp detainees