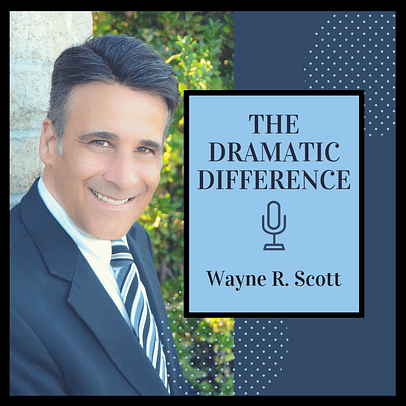 Listen now to episode #1 of The Dramatic Difference. You can subscribe to the podcast on Spotify or Itunes (available soon)!
(Download the podcast here. Select the three dots.)
In this first episode, Wayne R. Scott shares his personal story and the story behind LifeHouse Productions in Redlands, CA.
Wayne walks through four segments:
Segment #1:The Miracle at Acorn Lodge
Segment #2:The Impact of Colson's Against the Night
Segment #3:The Importance of 1 John 1:1
Segment #4: The Answers to Commonly Asked Questions
This episode is sponsored by LifeHouse Theater-On-the-Air and TheaterScript.com. To share your questions with Wayne R. Scott email them to dane@lifehousetheater.com. Find out more about Wayne R. Scott and LifeHouse Theater at www.lifehousetheater.com.