To unravel the mysteries of the Kingdom, Jesus often taught using stories. We call them parables. Our LifeHouse original musical "Prodigal Son" (written and directed by Jordan Beck with music from Zach Marsh) is a re-telling of Jesus' most well-known parable of the same name.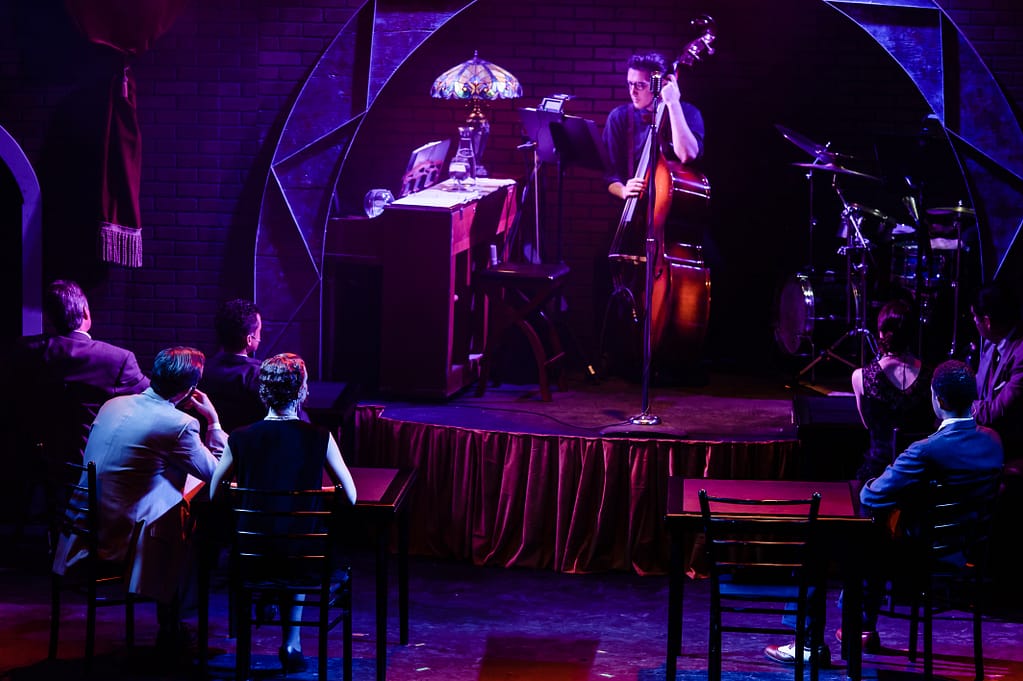 Listen to this article
To better understand our musical and Jesus' parable from a Christian perspective, I'd like to explore some introductory questions that will lead us into God's trustworthy and inspired text, the Bible.  
What is a Parable?
Pastor and teacher John MacArthur defines a parable as "an ingeniously simple word picture illuminating a profound spiritual lesson" (Parables xxvi). While not all parables are stories, many of them are.
A parable has one main point. In an allegory, such as Pilgrim's Progress, each character and event represents something else. This is not so in a parable. This means we don't need to look for multiple hidden meanings in the stories Jesus told; if we read carefully and listen with an open heart, Jesus' point should be clear.
Why Did Jesus Tell Parables?
Of all forms of communication, stories have a profound ability to draw a listener into a new world. They touch not only the mind but also the heart and imagination. They often "stick with us" longer than other forms of communication. They can even slip a message past our defenses when we're unaware, as C.S. Lewis famously wrote.  
Because of these realities, many assume that Jesus taught in parables to make his message easier to understand. However, this isn't quite so. If you read the Gospels, you notice that Jesus' closest followers still had to ask him what he meant by his parables, and Jesus would then offer an explanation (Mark 4: 10-20).
But there's a reason why Jesus started teaching in parables: the religious leaders strongly and publicly opposed him (MacArthur 13-14). The leaders had witnessed his miracles and listened to his teachings but chose to ignore them; they heard his plain words but chose not to listen to them. These religious leaders, who eventually lobbied for Jesus' death, had resolutely rejected God's answer to their eternal dilemma; they had crossed a line of no return because they closed their hearts and ears to God.  
MacArthur, thus, explains that Jesus' parables had two purposes:
They hid the truth from self-righteous or self-satisfied people who fancied themselves too sophisticated to learn from Him, while
the same parables revealed truth to eager souls with childlike faith–those who were hungering and thirsting for righteousness. (xxi)
Both hiding and revealing, these stories of spiritual importance separated those who had "ears to hear" from those who didn't.
How Did Jesus Use the Story?
Ironically, if you look closely at the parable of the Prodigal Son in Luke 15, you won't find anything spiritual about it. Just like the book of Esther, the parable doesn't mention "God" or "salvation," but that doesn't mean it lacks spiritual significance. The key is to look at how Jesus uses the story to make his point, which most certainly is a spiritual point.
The parable of the Prodigal Son is situated right after two other parables: that of the Lost Sheep (15:3-7) and the Lost Coin (15:8-10).  
Lost, found, rejoice—three words one commentator says captures Jesus' three parables (Wiersbe 233). In the first parable, a shepherd leaves his flock of 99 to find the one that was lost. In the second parable, a woman loses a coin and searches frantically until she finds it. And when she does, she calls her friends and neighbors to rejoice with her!
The Story
In the Prodigal Son, a father of two loses his youngest son to greed, lust, foolishness. At least he had one son remaining, right? And he was the model, elder son, too: responsible, obedient, loyal.  But that didn't stop the father from longing, wondering, waiting for his reckless son to return.
One day in the distance, the father sees him. Setting everything aside, the father runs to him and embraces him. Prostrate, the son repents in humiliation, and to everyone's surprise, the father not only forgives him but honors him, preparing a grand meal, throwing a celebration so extravagant that it angers the elder brother.
"I never disobeyed your command," cries the brother, "and you never gave me a goat [a grand meal], that I might celebrate with my friends…" The father's response to his elder son, again, surprises us. "All that is mine is yours. It was fitting to celebrate and be glad, for this your brother was dead, and is alive; he was lost, and is found."  (15: 28-32).
The Context
So, what is Jesus' point? To answer this we must look at the context: to whom is Jesus speaking?
Right before the parable of the Lost Sheep, Luke tells us, "Now the tax collectors and sinners were all drawing near to hear him. And the Pharisees and the scribes grumbled, saying, 'This man receives sinners and eats with them'" (15:1-2).
Ah, yes! This unit of three parables is Jesus' response to the Pharisees and scribes who were not pleased with him. Why? Jesus was spending time with sinners, those who seemed the most separated from God.  
The Main Point
Jesus tells these stories to communicate that God wants the sinner. When a lost sinner is found,  God rejoices over him.
Where I Have Difficulty
If we can summarize the three parables in lost, found, rejoice, then the word rejoice carries the most significance.
Listening to Jesus' story, I have no difficulty seeing a young, naive, immature man disrespecting his father, taking his life-savings and spending it on fleeting things! I don't even have a problem visualizing the son coming to the end of himself, running out of his money, tired of fleshly pleasures, deciding his only choice is to grovel back to his father.
It's not hard to understand why the elder son harbored such bitterness against the younger brother. While he worked and worked to "do everything right," his younger brother cared nothing about pleasing anyone but his discontented self. And while there's nothing wrong with many of the elder brother's qualities—responsibleness, obedience, loyalty, respect—if not guarded, they can turn toxic.
A Toxic Mixture
We have a problem when these "virtuous" qualities are corrupted with a healthy dash of pride and self-reliance, and when these sins are mixed they can morph into disdain for others, especially those who seem "foolish," "irresponsible," "sinful." More often than not, from this toxic soup comes legalism, which is man's attempt to live according to moral standards without God as help or goal.
Lost, Found, Lecture!
To continue an earlier thought, I don't find the words lost and found difficult to believe. What I, like the elder brother and the religious leaders, stumble over is the father's response to the son.
"You're taking him back? You're celebrating him?" If an elder brother type would have written this parable, the three words would have been lost, found, lecture! The father would have sat this boy down, grabbed chalk and a blackboard, and lectured him to grief and repentance. (And then sacrificed a goat for the elder brother!)
But we don't see that, because as Jesus tells this story he is channeling the heart of the Heavenly Father.
The younger son had already repented. He had come to the end of himself, witnessed firsthand that getting his desires won't satisfy any more than eating from a pig pen. Neither the elder son nor the religious leaders had come to this point. Their fabricated system of moral works stood in the way of their actual need to repent and return home.
Come Home to Me
Both Scripture and history make it very clear: as human beings we are terribly creative in finding ways to mask our real and eternal need. If we're honest, at one time or another, we all sense that we live in a world that's not as it should be; we all sense that we're lost, living in a house that's not our home.
So, like the religious leaders, we find ways to soothe and mask the ache we have to return to the Garden of Eden, the home that reverberates through our heart, mind, imagination wherever we go, the ache that echoes through the corridors of time. Just like the religious leaders, we can be masters at persuading ourselves that we've found our home in this world.
But Eden without God is no home.
As I reflect on Jordan Beck's simple and powerful retelling of Jesus' story, I can't help but remember the final song of the musical. You'll know the scene when you see it: the Jazz Singer captures the voice of the father as he beckons his weary and broken son to "Come Home to Me," not to lecture at him, but to rejoice over him.
[Photo by Photography Reminisci ~ Bruce K Manson]
For his son was dead and now is alive; he was once lost and now is found. Let the celebration begin!
Listen to this article
---